Broader Than Broadway is the online home of Michael Anderson's (a.k.a. Mike Nice's) promotional Web site for his front-end Web site engineering services.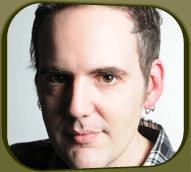 Michael "Mike Nice" Anderson, senior front-end G.U.I. engineer
Welcome to my site. I work in Toronto's online-media industry as an independent contractor; specializing in providing the following professional G.U.I. engineering skill-sets to advertising agencies, national media outlets and mid-size corporations:
Front-end Web site engineering
If you have a graphic design that you need to look good in…
Microsoft's Internet Explorer 8.0 or greater
Safari on Macintosh, the iPhone or iPad
Android smartphones or tablets running Android OS 4.1 or greater
Google Chrome on Windows and Macintosh
Firefox on Windows and Macintosh
…then I'm your guy. I have never met a layout that I couldn't make look icey-hot across all of the most popular browsers on the two main operating systems.
Semantic and disability-accessible compliant mark-up
Concerned that your Web site might not be up to A.D.A. (Americans with Disabilities Act), D.D.A. (Disability Discrimination Act) or O.D.A. (Ontarians with Disabilities Act) compliance regulations? My HTML code is as disability-accessible as you're going to find anywhere, and I can help make sure that you're never issued a discrimination lawsuit because your site is inaccessible to people with disabilities.
Non-Flash companions to Flash Web sites and media
Flash content can be fun and exciting, but it's not accessible to people with certain disabilities or search engine spiders. I can build you a full Non-Flash companion site that will give those unable to access Flash the opportunity to read the information locked inside your SWFs, as well as a means for you to be located in popular search engines such as Google and Yahoo.
Backwards-compatible DOM JavaScripting
Try turning JavaScript off in your Web browser's content preferences and set your pop-up blocker to its most advanced setting and then check out your Web site. Are there now areas that you can no longer access? If "yes", your site's code isn't "backwards-compatible". All of the pages I build are coded to be sure that if a visitor isn't running JavaScript, your content will still be there for all to see.
I decided to focus my professional career on the front-end engineering of G.U.I.s because I love problem solving, and every project that I've been a part of has had its own unique set of accessibility challenges to overcome. I certainly hope that you will consider me as a senior or lead G.U.I. engineer on your next online development project. Please feel free to contact me with your details regarding what you're looking to build. I'd love the chance to help make your site's content sparkle.